Glock 48 Mos For Sale
Glock 48 Mos For Sale features slide cuts designed for specific micro-optics and the GLOCK Slim Mounting Rail for mounting accessories. The perfect tactical partner with increased concealability.
The Glock 48 Mos is of similar length and height as the compact size G19 but has the well-known GLOCK Slimline design with the reduced width of the pistol for perfect carrying comfort.
The frame features the GLOCK Slim Mounting Rail for mounting tactical accessories and incorporates elements of the Slimline series such as the short trigger distance, a frame with a built-in beavertail, a reversible magazine catch, and the incredibly accurate, match-grade GLOCK Marksman Barrel (GMB) of the Gen5 series. The G48 Rail also features precision-milled front serrations.
The slim magazine is a built-in reliable GLOCK style, it has an orange magazine follower for higher visibility and is specifically developed to ensure the 10rds magazine capacity.
Note: The Glock 48 Mos with the Modular Optic System (MOS) does not come with adapter plates.
Technical Data
glock 48 mos, glock 48 mos for sale, glock 48 mos price, glock 48 mos stock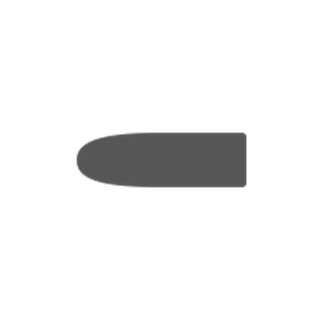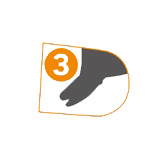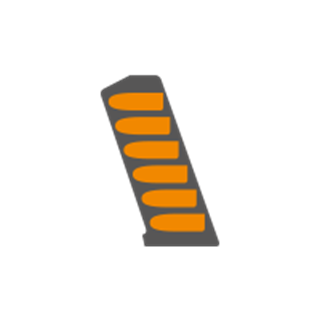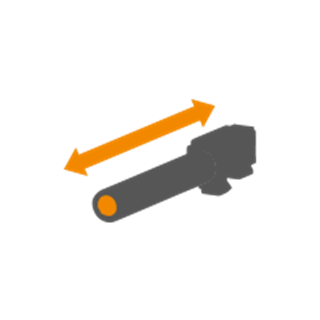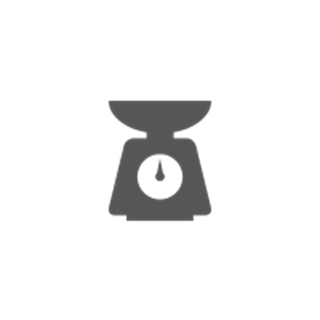 Weight
without magazine
519 g | 18.31 oz
Weight
with empty magazine
584 g | 20.60 oz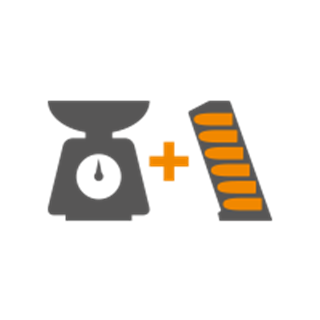 Weight
with loaded magazine
708 g | 24.97 oz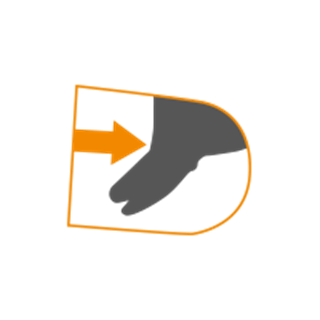 Trigger Pull
24 N
DIMENSIONS
| | | |
| --- | --- | --- |
| 1 | Length (Overall)** | 185 mm | 7.28 inch |
| 2 | Slide Length | 174 mm | 6.85 inch |
| 3 | Width (Overall) | 28 mm | 1.10 inch |
| 4 | Slide Width | 22 mm | 0.87 inch |
| 5 | Height incl.Mag. | 128 mm | 5.04 inch |
| 6 | Line of Sight (Polymer) | 152 mm | 5.98 inch |
| | Line of Sight (Steel) | 151 mm | 5.94 inch |
| | Line of Sight (GNS) | 150 mm | 5.91 inch inch |
| 7 | Trigger Distance** | 67 mm | 2.64 inch |